UPDATE LAST: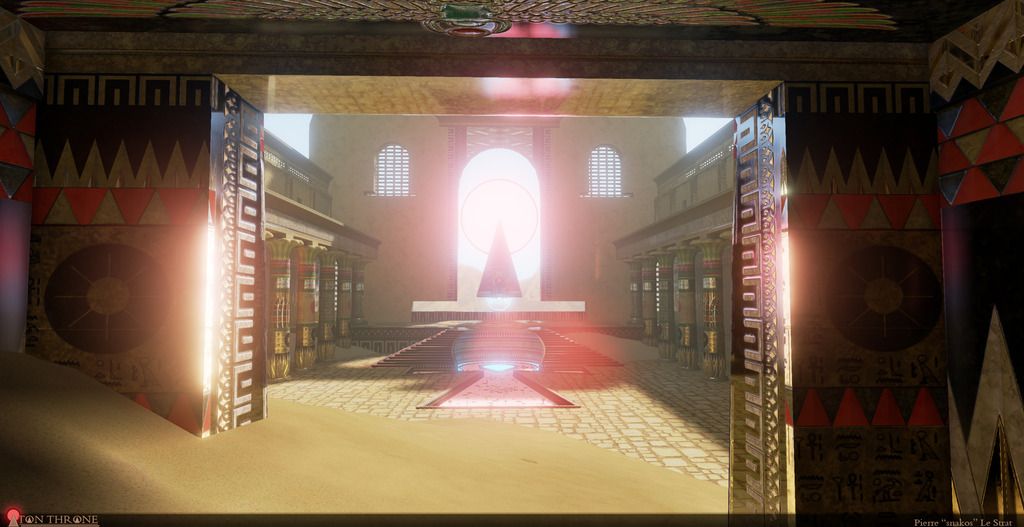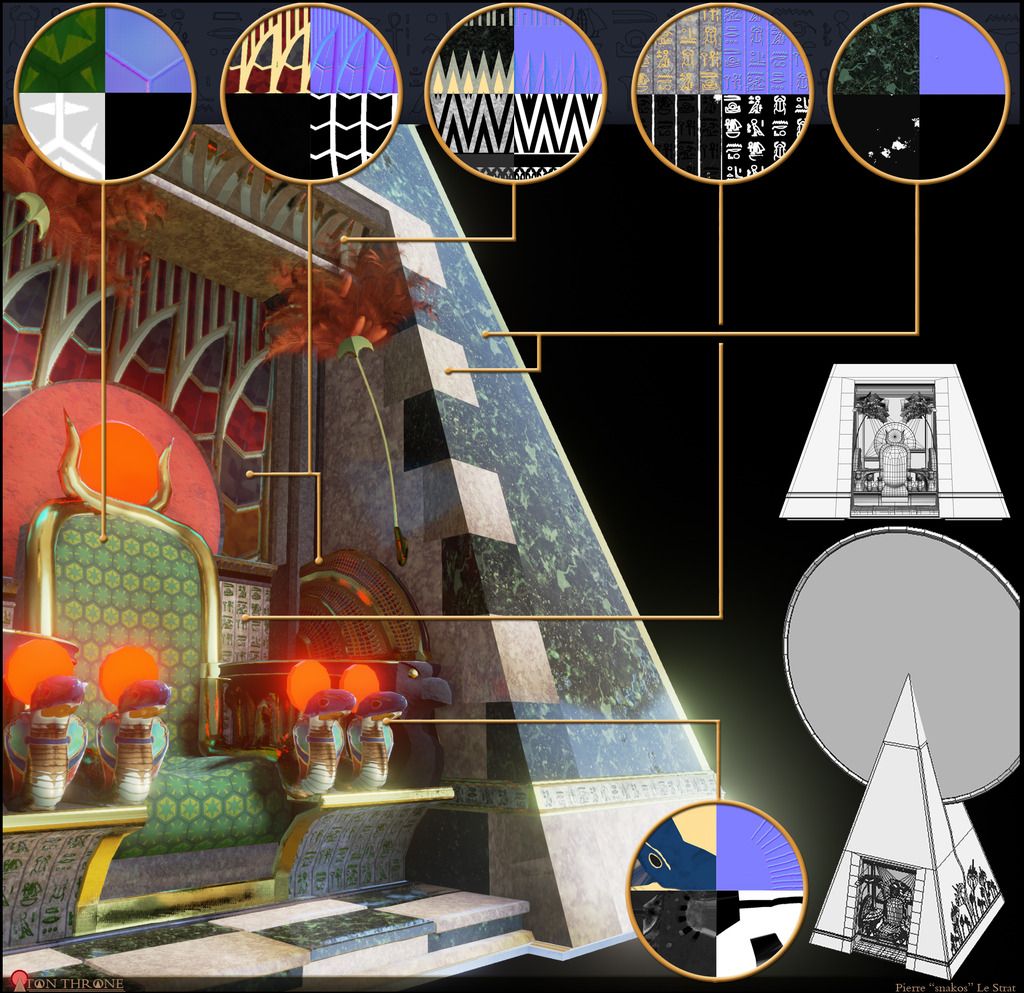 ---
Hi everyone,
It's a bit late but i'm getting into this contest.
Background:
The great Aton, god of the solar's disc have sent the king's throne on earth in the city of El Amarna. Only the real king who is worshiping the god Aton can pretend to sit on it. The throne have two sides to correspond to the two states of the dayly journey of Aton: the day and the night.
Soft:
3ds max
Photoshop
Substance tools
Unreal Engine 4
I've started preproduction and because i'am probably runnig out of time i'll be focusing on the day side of the throne for now.
Some Refs: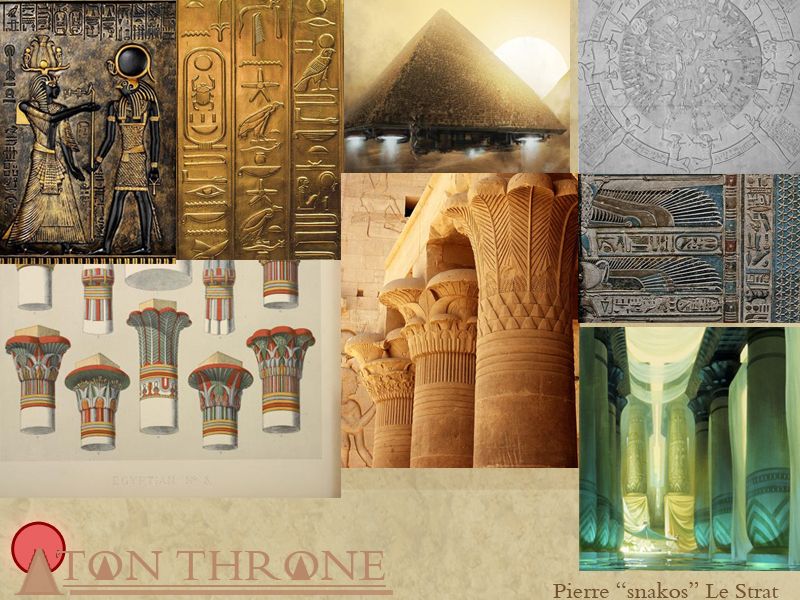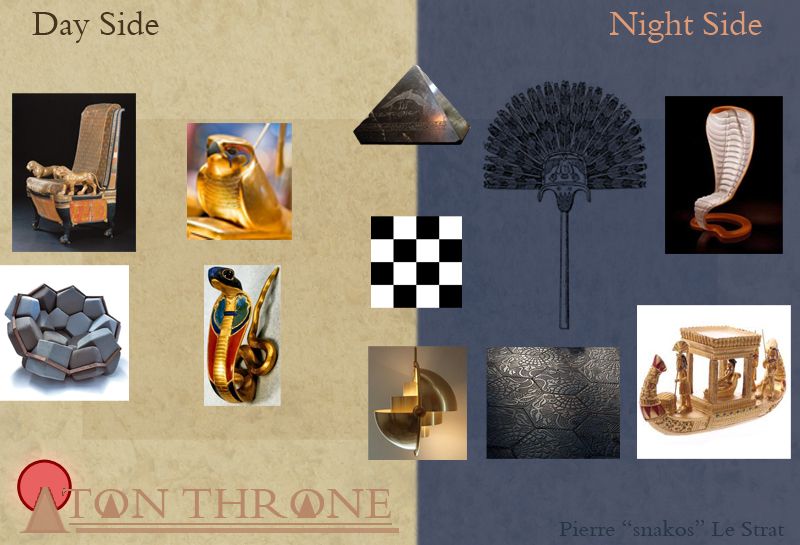 Some props Refs: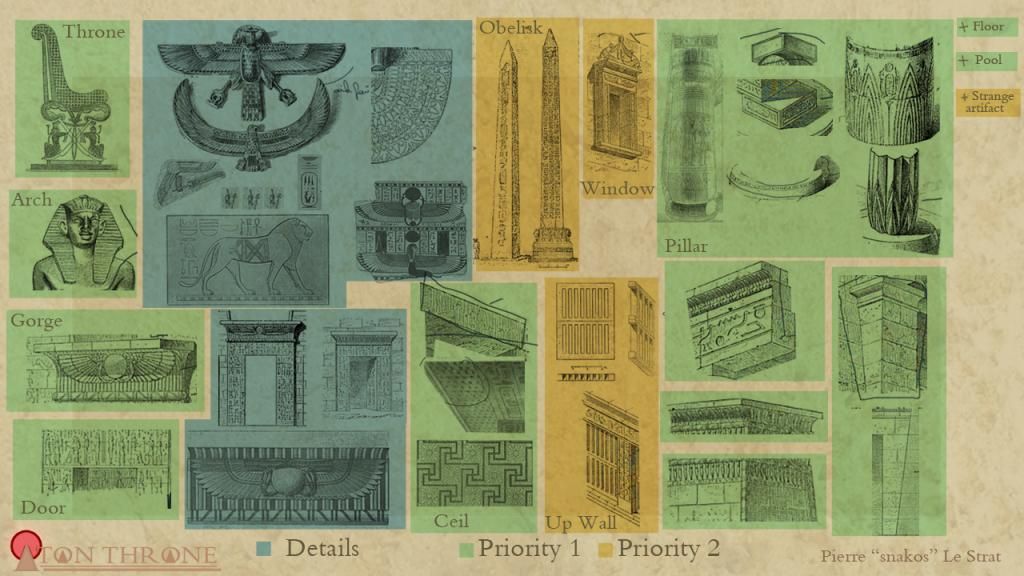 Concept of the Aton's throne ; day side:
The Concept of the room: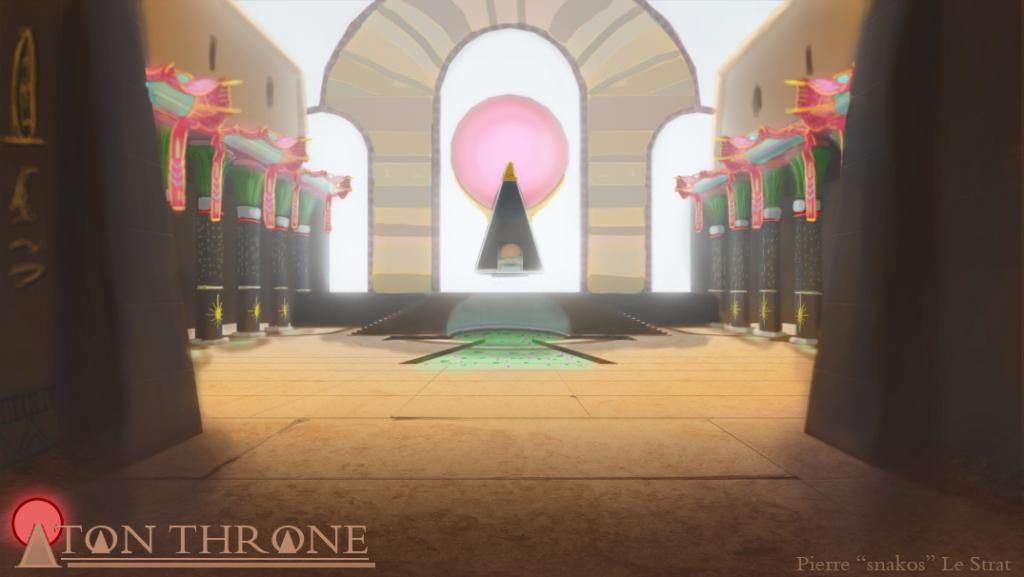 Blockout: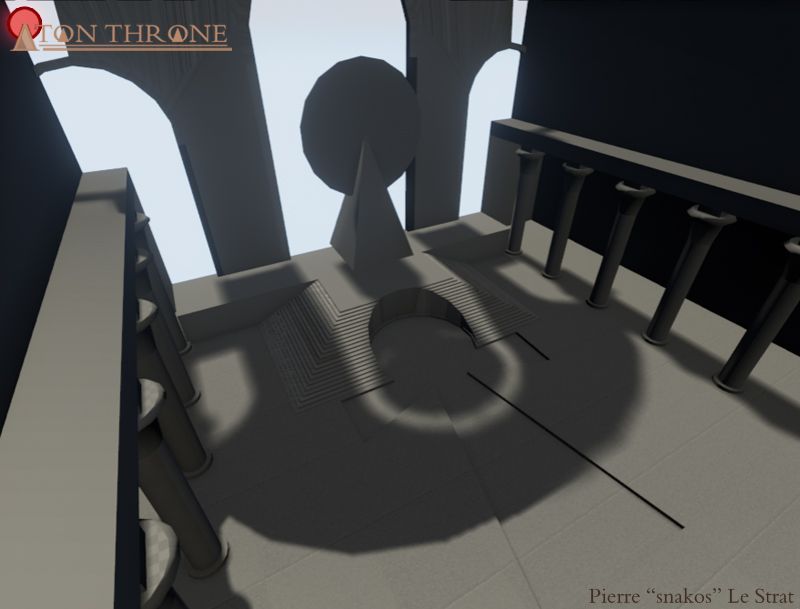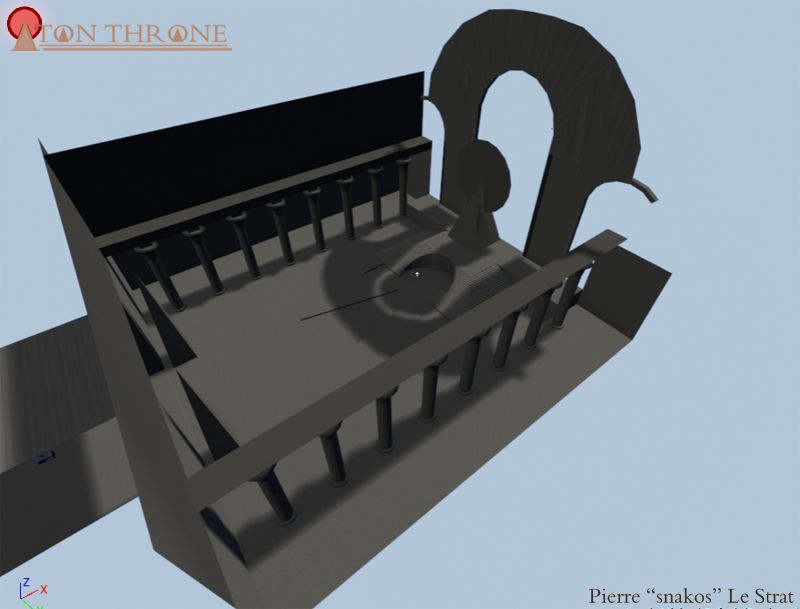 This is a Substance material. I've tried to make marble but it was quite difficult! But i had so much fun to play with SD. I also made the hieroglyph to be randomable to quickly create different looks materials. But it still a lot of thing to learn!