This has been a 3 week project for me so far. The reason I started this project was to tackle a few "firsts" as far as my art pipeline and abilities are concerned. Up to this point I had never touched (in any real depth,) a 3D sculpting app, hand-painted stylised textures or done any work with a "fantasy" theme. So with those conditions in place I weighed up some options and eventually settled on creating an environment based upon a Victorian Graveyard. I was at first inspired by Games Workshops relatively recent Gardens of Morr scenery set, but my path has slowly diverged from this initial artistic spark.
At the moment I've assembled the pieces I have completed so far into something of a "Mini Scene," the idea of which is to test the direction I am heading in. This will also serve as a temporary demonstration of these new found abilities on my Portfolio while I work on creating a larger hopefully more impressive environment in the same style. I chose to also have my first experiment with the Marmoset Toolbag to present this piece, which I have decided is a fantastic bit of kit.
So enough blabber, here's some artwork! First up is a turntable render straight from Marmoset, be sure to watch in HD:
[ame="
Graveyard Mini Scene Turntable - YouTube[/ame]
And here are the stills from the video in better-than-YouTube quality (clicky).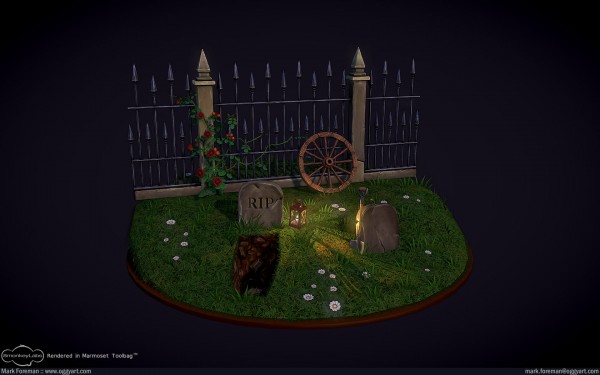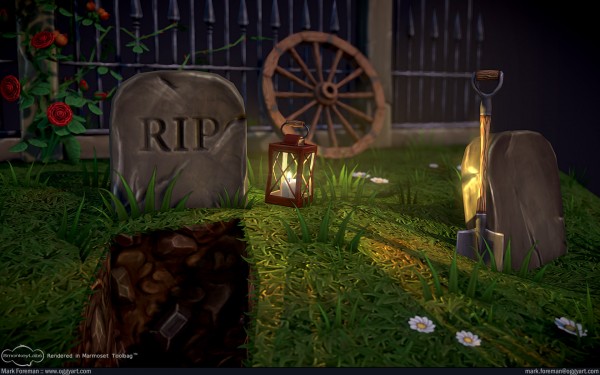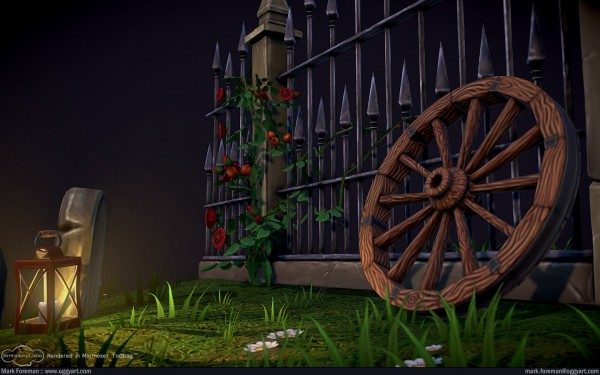 Let me know what you think. Like I say, I plan for this to go in my portfolio so I'd like it to make as good an impression as is possible.
There are some WIP posts up on my (rather new) blog here:
http://www.oggyart.com/blog
and if anyone wants to know anything specific I'll try my best to answer you. Thanks for your time.