Hello! I am a 3D game artist from Spain. I want to improve my skills since right now I'm pretty much a noob, so I'll try to keep this post updated with my works. I want to focus on Sci-Fi and character art, but I have been doing many different things since I started.
I'll leave some of my earlier works here to kickstart the post:

Metalhalla
:
I joined a master degree in digital art, animation and design for videogames. There I began my journey into videogame art. Metalhalla is kind of the result of that year. It was a lot of pressure and a lot of mistakes one after another, since we didn't know anything about making games, it was all a mess. But in the end, my team (3 programmers and me) came up with this metroidvania viking-phantasy action-platformer. Here's the trailer if you guys want to check it out:
Metalhalla trailer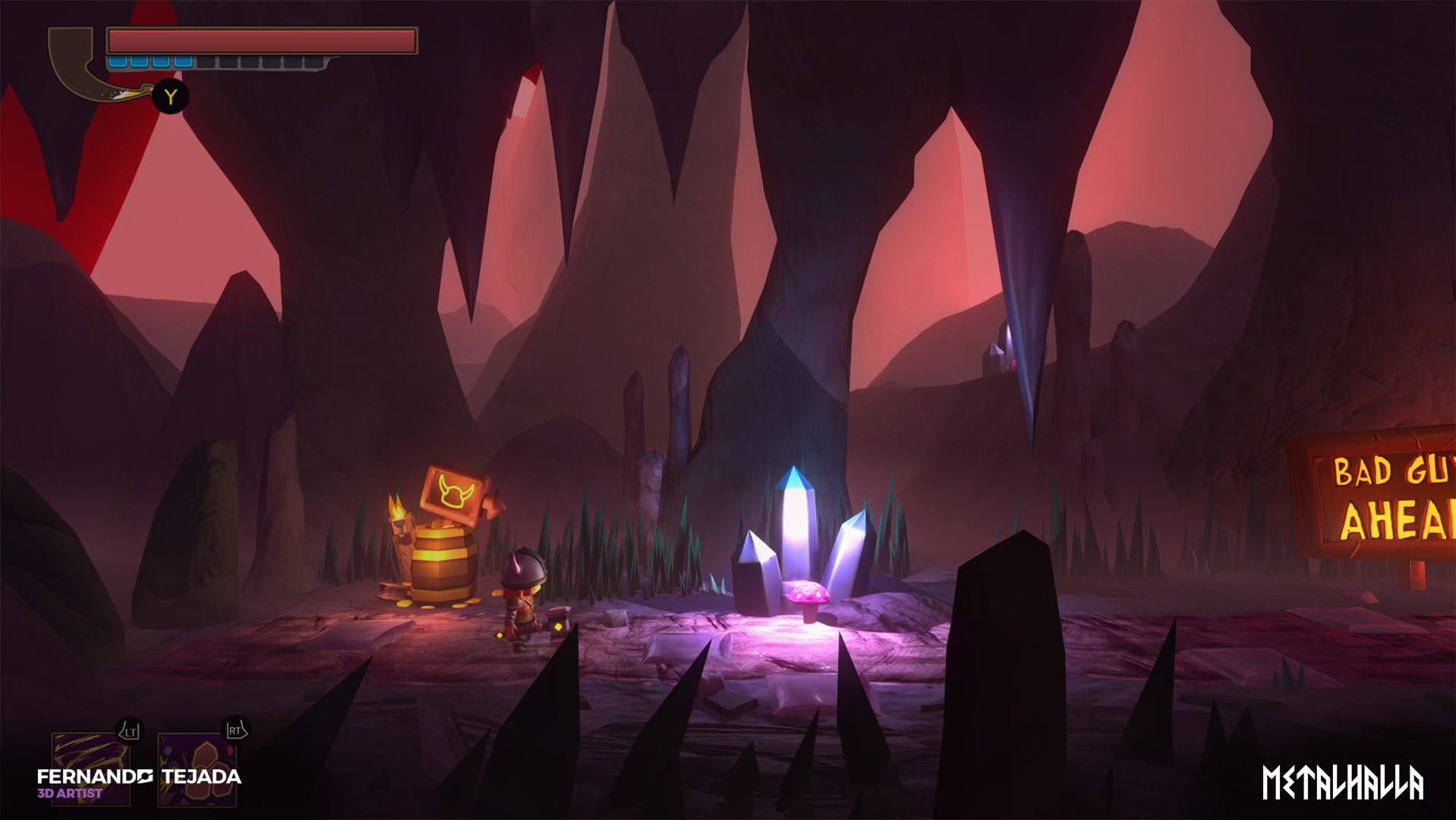 After that, I started doing art for my portfolio, but it is still far from being any good.
FT 01-10 (Forgotten robot)

A robot I created a while ago while studying, based on my own concept. Very early and rough model, but I learned a lot with it.
Space traveller
3D model of an awesome concept by Darren Bartley. This was a class project that I refined on my own time once we finished the course.
FT - Runner 01
Another personal piece, based on my own concept. I had this crazy idea that I could make (by myself) a small sci-fi endless runner game. She was going to be the main character. I started learning how to make it with Unreal blueprints, but man that is something else. Maybe in the far future I'll make it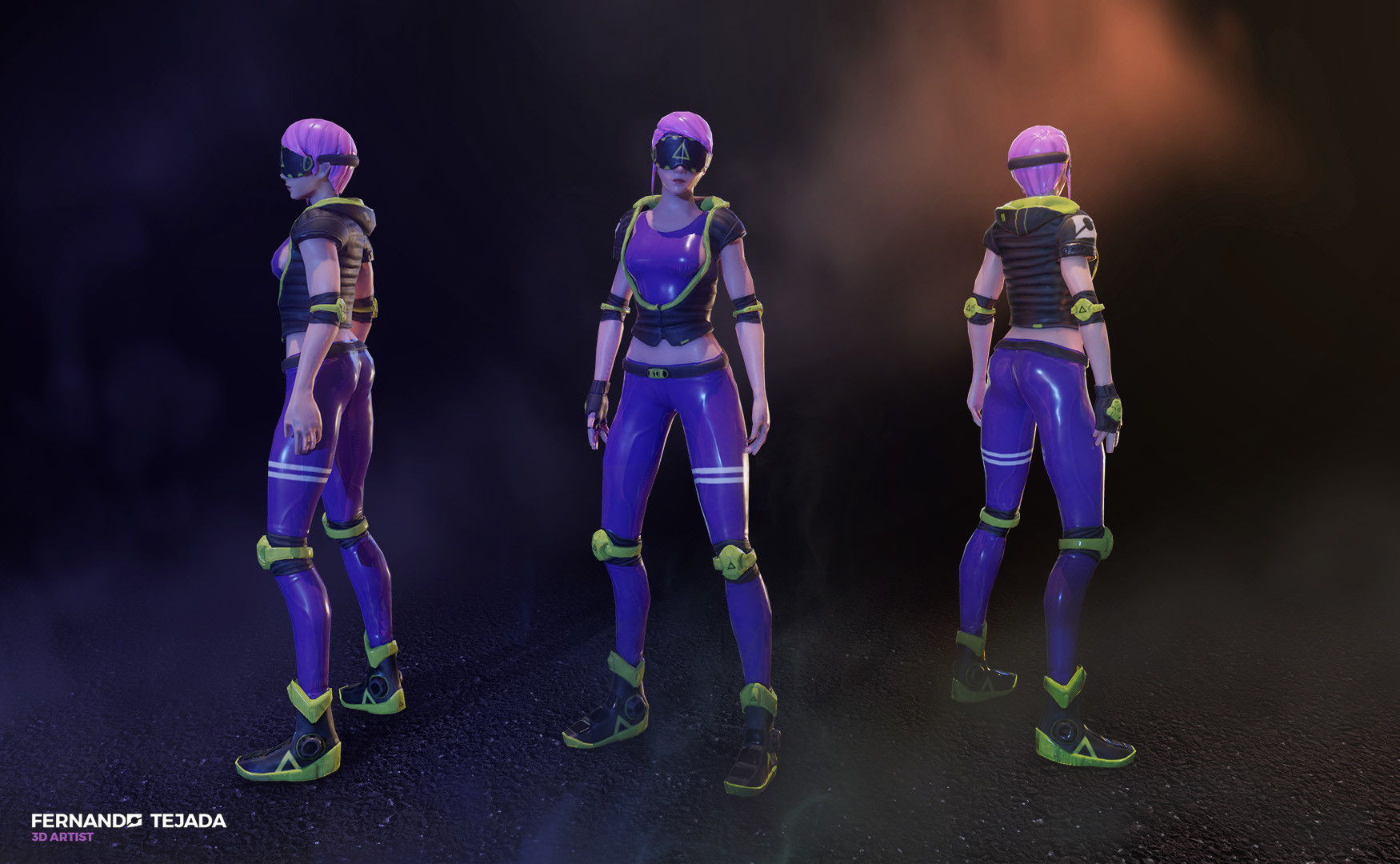 Special Ops Space Raiders - assault (wip)
I was suggested that I should do some tutorials about game asset creation, so I started this guy following one of those. Since I was at that time working, studying, and doing these portfolio pieces, it took a very long time. Eventually I burnt out and left him like this, but I will probably retake him and do proper renders and a better pose once I have proper 3D skills.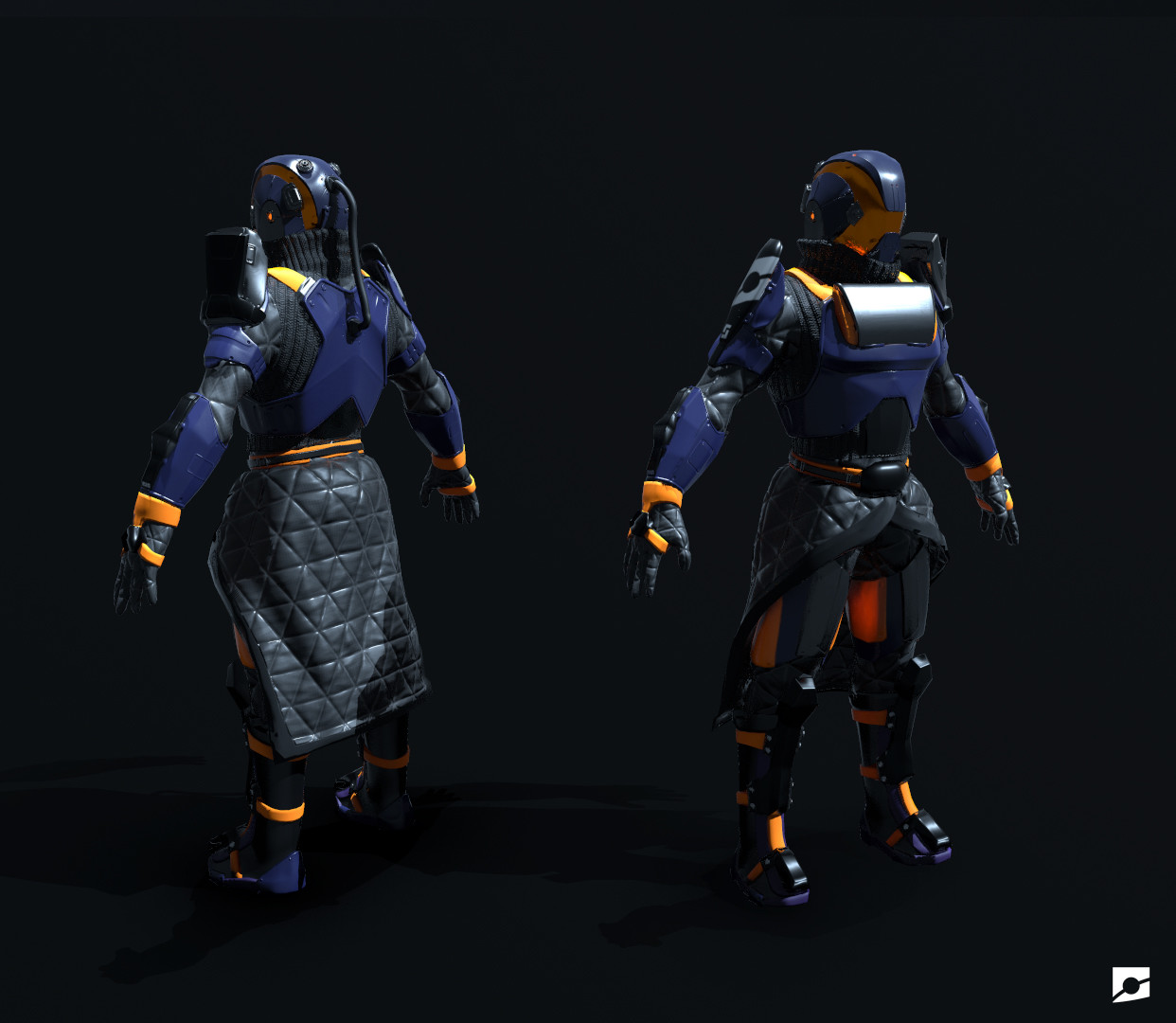 His rifle (based on AK-47)
Lootbox sci-fi
I used to do CAD modelling for a living, so when I heard some game artists where using CAD software to create in-game assets, I became interested in their process. Here's my first attempt of modelling something in Fusion360, retopo it and convert it as a game asset (I also did a shit-ton of post editing in Photoshop, since I'm a huge nerd of that soft
).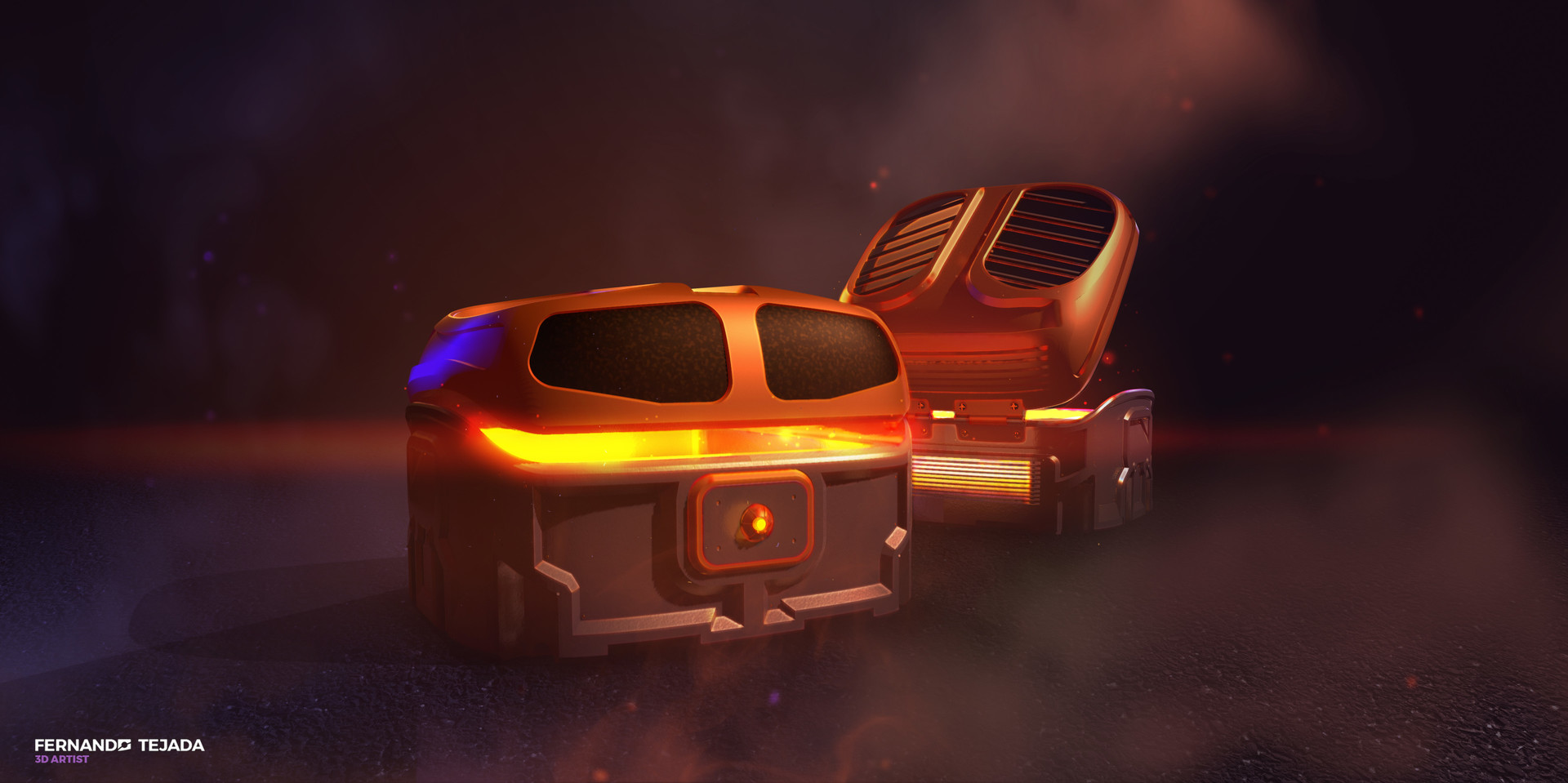 Thug girl
I'm still unsure about this, but I came to the conclusion that my portfolio lacked other people 2D designs converted in 3D, since this is probably the usual workflow in most studios. In order to prove that I can do the job, I picked a simple but clean concept by Kim Il Kwang and tried my best to represent it in 3D. This was actually very easy to do, since I didn't have to come up with the design, but I struggled to finish it until recently because of the style. I was unsure about how it would fit my portfolio, but I wanted to give it a nice end. Also by posting it, I'm forcing myself to revisit it in the future if I can't stand how it looks.
Handgun "Cannion" 01
Again, I thought I could make a high poly asset using my earlier CAD experience and then convert it into a game ready asset. I think I went a bit overboard with the polycount in this model, I fuckep up the UV's in some parts, and the textures, even though I liked them at the beginning, are probable a bit tacky? But here it is, I always like to "finish" my projects, even to a mvp (minimum viable product) stage, and then retake them if I don't really like them.
30XX Tribal Wars
This is more like a concept sculpt. It was all done in a day. I had this idea stuck on my mind, and did a speedsculpt and rendered it in keyshot. I wanted to convert it into a series of characters that belong to the same universe, but I don't know how good will that do to my portfolio. Any suggestions?
And that's pretty much it. I am now on artblocked (hence the long post), and thinking what the next project should be. I've been studying which videogame european studios there are that interest me (style-wise). I'll probably make some assets that could fit into their projects and see if that helps me land a job there.
Thanks for reading and excuse my english, until the next one!