The Greentooth Awards: Winners!
The votes have been counted and we're absolutely thrilled to announce the winners of the first annual Greentooth awards. The Greentooth awards seek to honor the best of the best from four categories: Polycounters, software, studios, and games, all chosen by the Polycount community of course.
Trophies
Each winner will receive a physical trophy, something we're very excited about! Unfortunately we can't reveal the full details about trophy quite yet, as we're still finalizing the design.

Winners
Exceptional Polycounters
Josh Lynch - Senior Environment Artist at Monolith Productions
Josh "The Gloss Boss" Lynch is a great mentor, always willing to help out fellow artists. His expertise in PBR and Substance Designer is unmatched.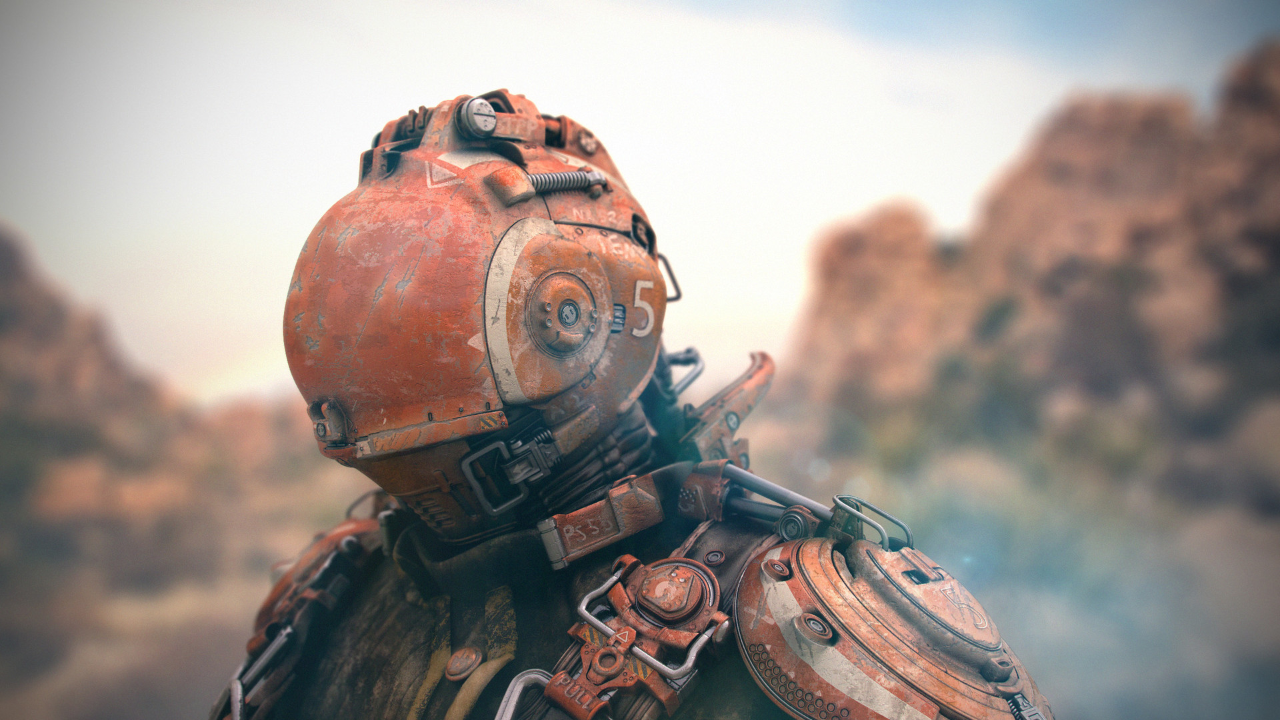 Tor Frick - Freelance 3D Artist/Art Director
Tor Frick, the undisputed king of bevels, is a constant source of inspiration, developing new workflows and selflessly sharing his techniques on Polycount, Twitch and Youtube.
Wes McDermott - Integrations Product Manager at Allegorithmic
Wes McDermott, expert of all things Allegorithmic, is always happy to share his invaluable wealth of knowledge.
Exceptional Software
Allegorithmic Substance Painter/Designer
Allegorithmic's Designer sets the standard for procedural texture creation while Painter 2 continues to build on its world-class 3D painting tools.
Marmoset Toolbag 3
Marmoset's newly released Toolbag 3 expands its status as the go-to toolkit for asset preview, lookdev, and real-time rendering with animation and texture baking support.
Unreal Engine
Epic's Unreal Engine is a powerhouse that provides a dizzying array of new features with every update offering unmatched flexibility, functionality, and visual fidelity.
Exceptional Studios
Epic Games
The legendary developers of Unreal Tournament and Gears of War continue their reputation by releasing
Paragon
, and continuing to update Unreal Engine.
Naughty Dog
With a catalog of blockbuster games including Uncharted, Last of Us, and Jack and Daxter series,
Naughty Dog
cements it's status as one of the premier studios in the business.
CD Projekt Red
Critically acclaimed developer
CD Projekt Red
struck gold once more with The Witcher 3.
Exceptional Games
Overwatch
Blizzard has another hit on their hands with
Overwatch
, a quick-twitch, addictively fun and perfectly balanced MOBA.
The Witcher 3
CD Projekt's latest installment
of their open world action RPG engulfs the player in an immersive world of overwhelming scale.
Uncharted 4: A Thief's End
Naughty Dog's latest installment of the
Uncharted
series single-handedly defines the genre of story based action games.
Special Thanks
We would like to thank the folks at
Marmoset
for helping to design and fund the production of the trophies for the Greentooth awards.