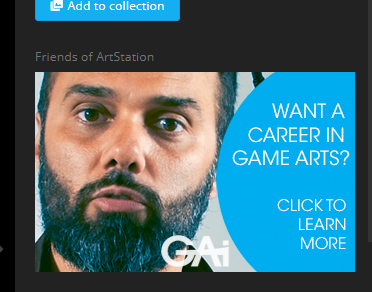 Maybe I'm not supposed to talk about this professionally but... Is this stuff a big Troll joke I am not getting?
Cornflower blue seems to be a theme for "inspiring" kids to burn through their student loans. Just hoping people are not throwing a lot of money at a problem that will only be solved by...
WORKING ON ART!
($5000 dollars to my paypal pls)
There isn't any information these groups could
possibly
tell you that isn't available online for free or much less than $5000 dollars via books, gumroads, on and on. Beyond learning the fundamentals of drawing, painting, sculpting you are on your own to develop as an artist.
Here's the only thing you need:
Pick a project you care about. Do the work and learn from it. Rinse and repeat until you've solved so many problems you have a reliable process.
Can we as Polycounters review some of these schools - find reasonable and beneficial ones (maybe Schoolism) and warn people about the shady ones? - seems like another Conceptart.org or Gameartisans fiasco waiting to happen and I hate when people fall for this stuff and are harmed financially and also harms their motivation as artists.
Maybe I'm just over caffeinated and tired of seeing these ads. Be careful with your money!