Greetings fighters,

Howling Fury
is a 2.5D versus fighting game project started only a few months ago taking its inspiration in franchises such as
Street Fighter
,
The King of Fighters
or
Power Instinct (
Gōketsuji Ichizoku)
for example. The team counts only 2 members and we are looking to expand it by finding awesome coworkers and versus fighting lovers to collaborate with.
Howling Fury's quick overview
:
Howling Fury
takes the basics of the versus fighting gender, introducing a 8 to 12 characters roster with different fighting styles (Shoto, Charge & Grappler). The player will have to master several combos per character and the different gameplay mechanics to take the advantage and defeat his opponent either in Arcade or Online mode.
Howling Fury
should offer the possibility to players to acces different game modes including at least Arcade, Online, Local-Versus and Training modes.
In term of design, we are aiming for something along the lines of
Street Fighter IV
/
Street Fighter V
.
Who are we ?
:
Shane Valentine
- Composer | Project Creator
Additional Help
:
Bumbleton
- 2D Characters & Environments Designer
What we are looking for
:
- Roles we are looking to be filled asap -


- Manga Artist

- 3D Modelers for Character & Environment (x2-4)

- Rigging & Skinning
- Animators (Facial Animation a HUGE plus) (x3)

Notice that all positions are
Royalty/Rev-Share
-based since we do not have any funds. Serious and motivated people willing to give some of their time regularly only.
Not necessary looking for total pro devs and artists but a little bit of experience is always appreciated.
Please, check below our current achievements. It's not much but more coming in a few days ! If you think that you can give us a hand, do not hesitate to drop us a message to bring this project to life !
CHARACTERS DESIGN (Early Concepts)
: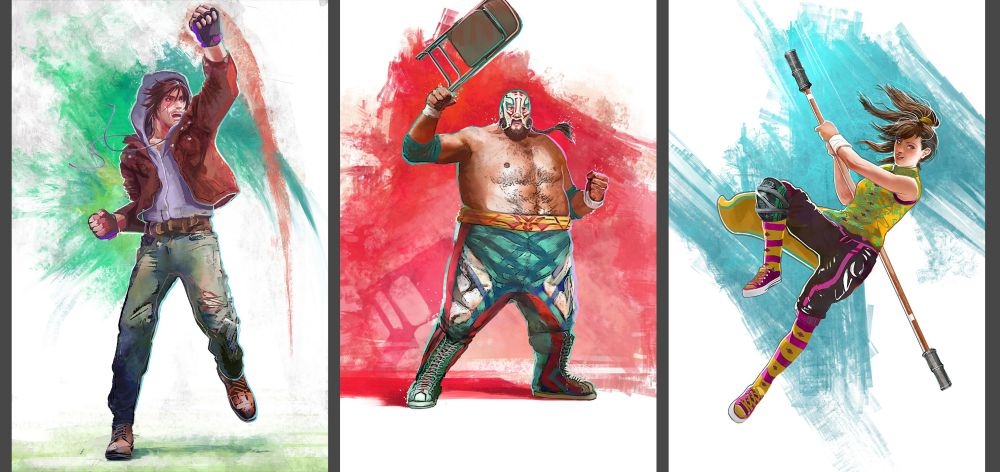 3D MODELS
:
COMING SOON.


ENVIRONMENTS (Early Concepts)
:
-- TOKYO STREETS STAGE --
-- SHANGHAI ROOFTOP STAGE --
- DANGEROUS SWAMP STAGE --
-- ANCIENT PYRAMID STAGE --
-- PRIVATE CLUB STAGE --
-- FINAL STAGE --
More to come soon.
MUSIC :
OST IN PROGRESS
Thanks for reading !
Contact :
visual666@gmail.com
(Temporary email until the creation of an official one)