I've come across quite a few dedicated threads to the Artstation Challenge, so I thought I might as well put one up with my progress
I've only posted in my sketchbook before, but I think this might be a better idea.
I found this gem under the unfinished submissions, and I was drawn to the shapes and the untold story of the old man and who he was.
His is the
Dreamer Ayaman
... who and what that means, will hopefully unfold.
This is what the artist
Hans Krill
says about them:
"....tribal humans representing a people living in harmony with nature. They respect physical strength. But as growing old is only natural, the elderly gain respect by developing less physical skills and learning.
Among their people there are those who can synchronise their minds with the dreaming tree and while 'Dreaming' they can encourage living things to act and develop in certain ways. The most common Dreamers will urge trees and plants to behave in particular ways so that their branches turn into stairs, or even weapons.
They are a pure, mystical and fertile people..."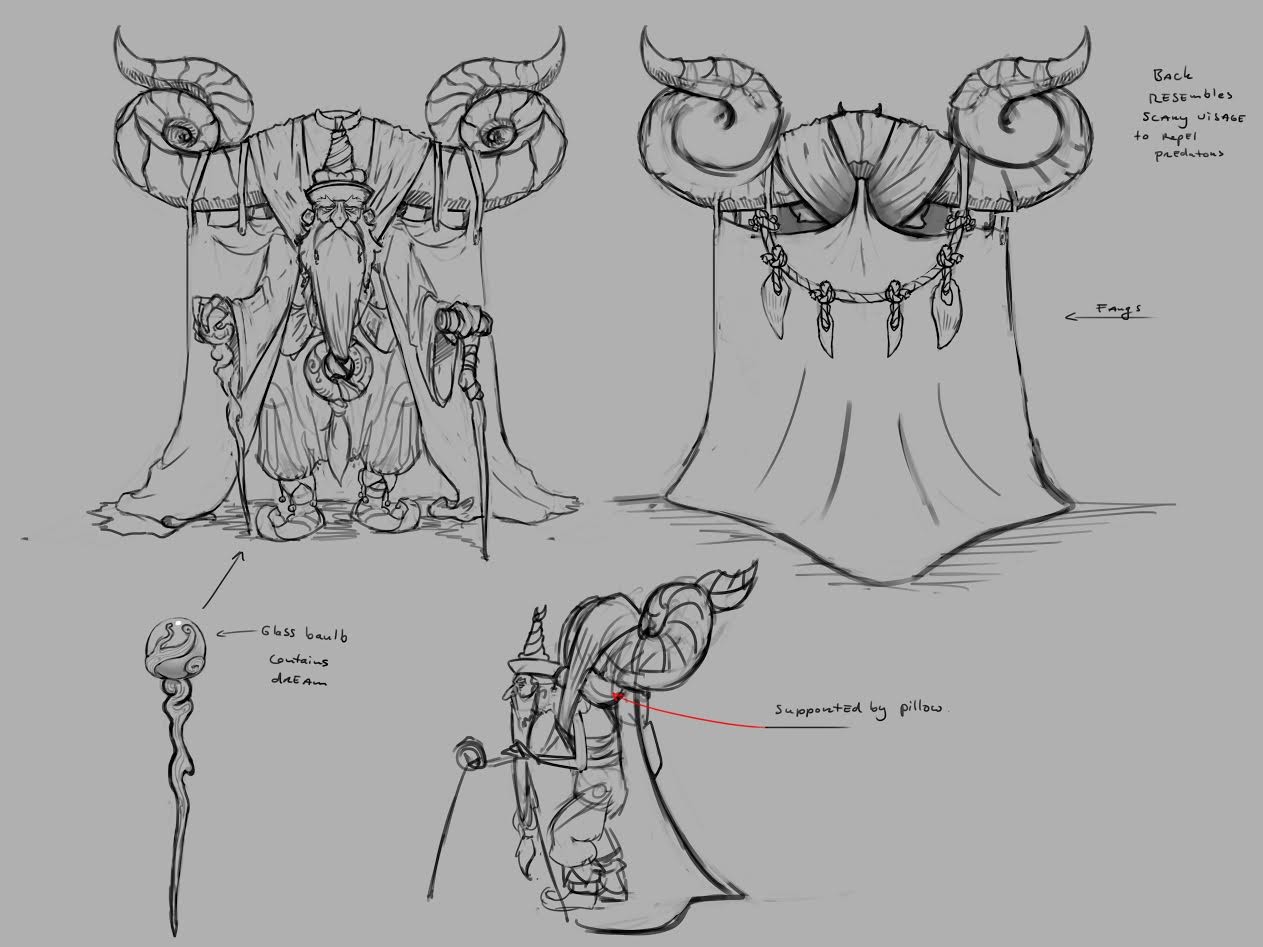 And this is my progress of this dreamy concept:
Not the first basic blockout, but the first blockout progress after I received the concept for the back of the character: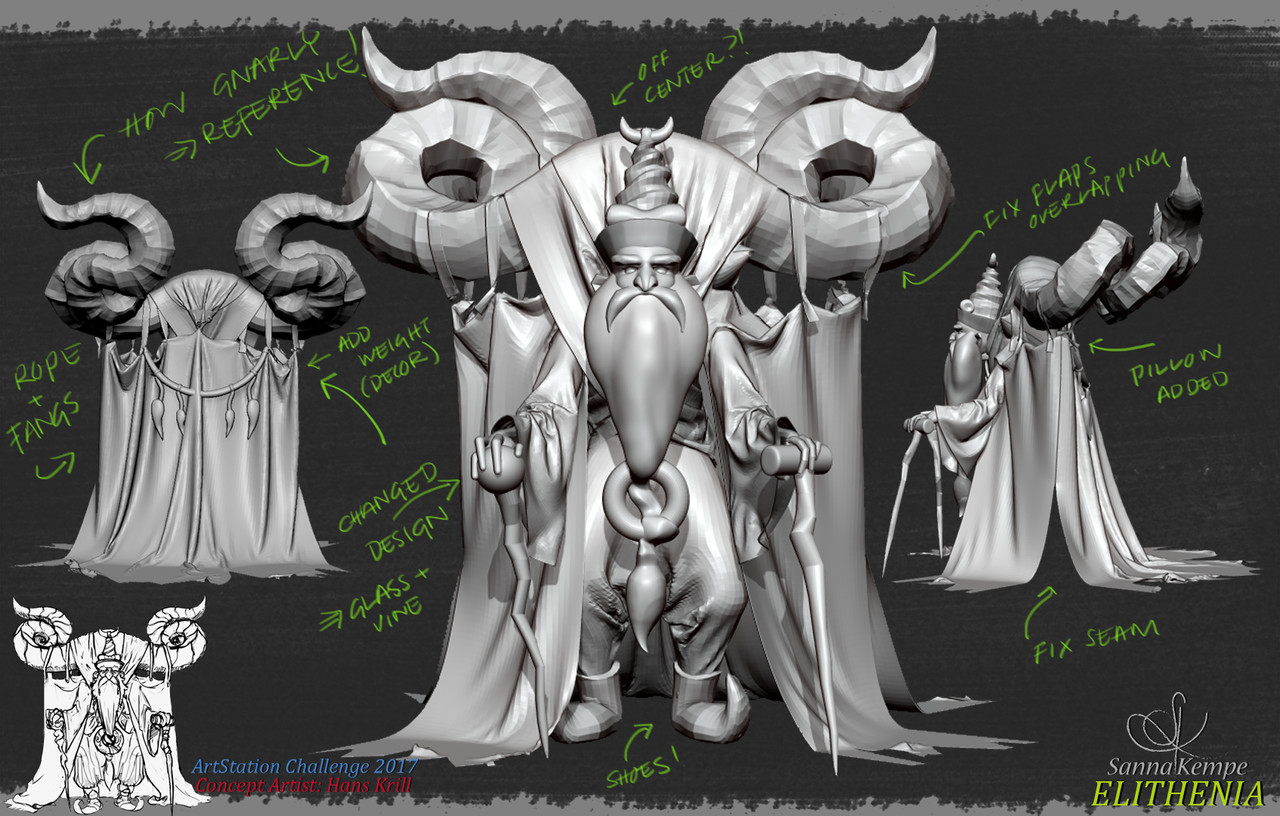 Playing around with some colours while doing the highpoly: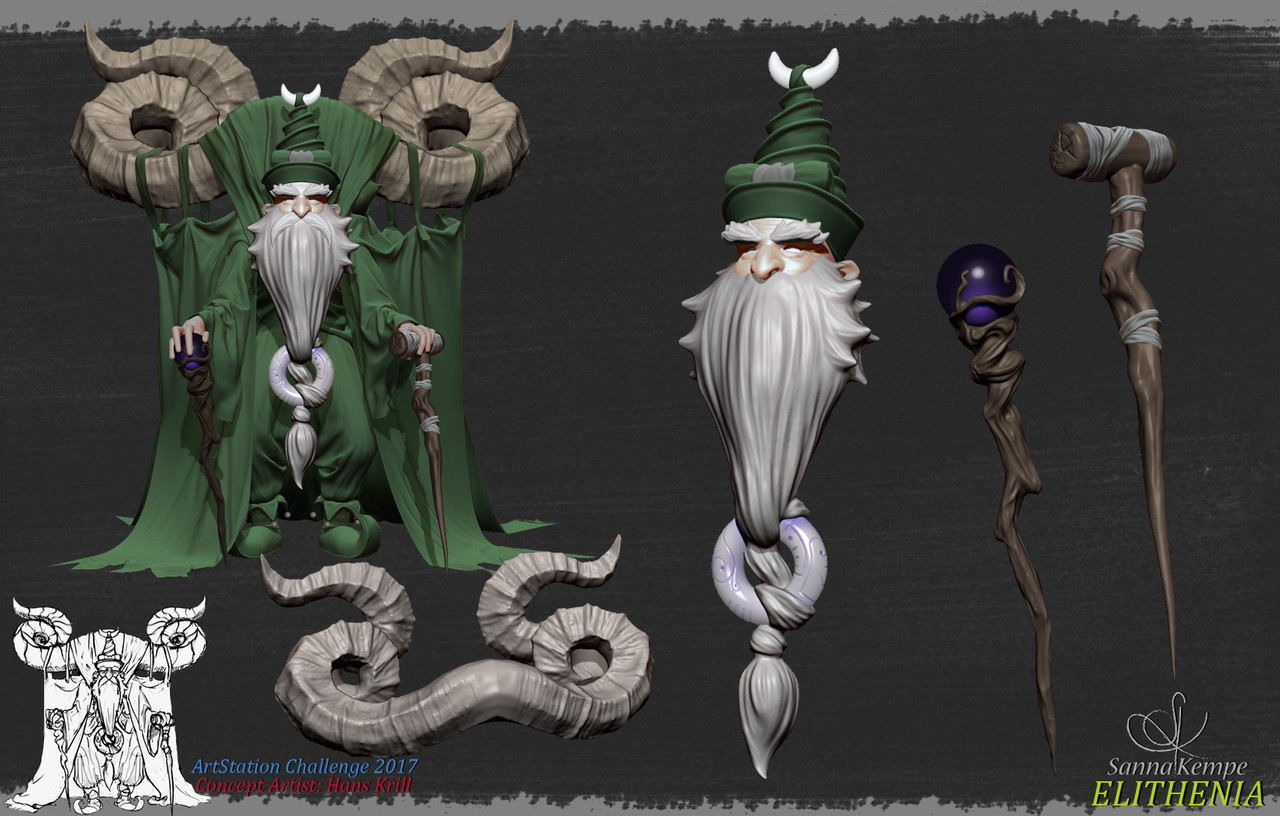 Finished the HP:
I think I will go back in and give some more definition on the eyebrows and beard: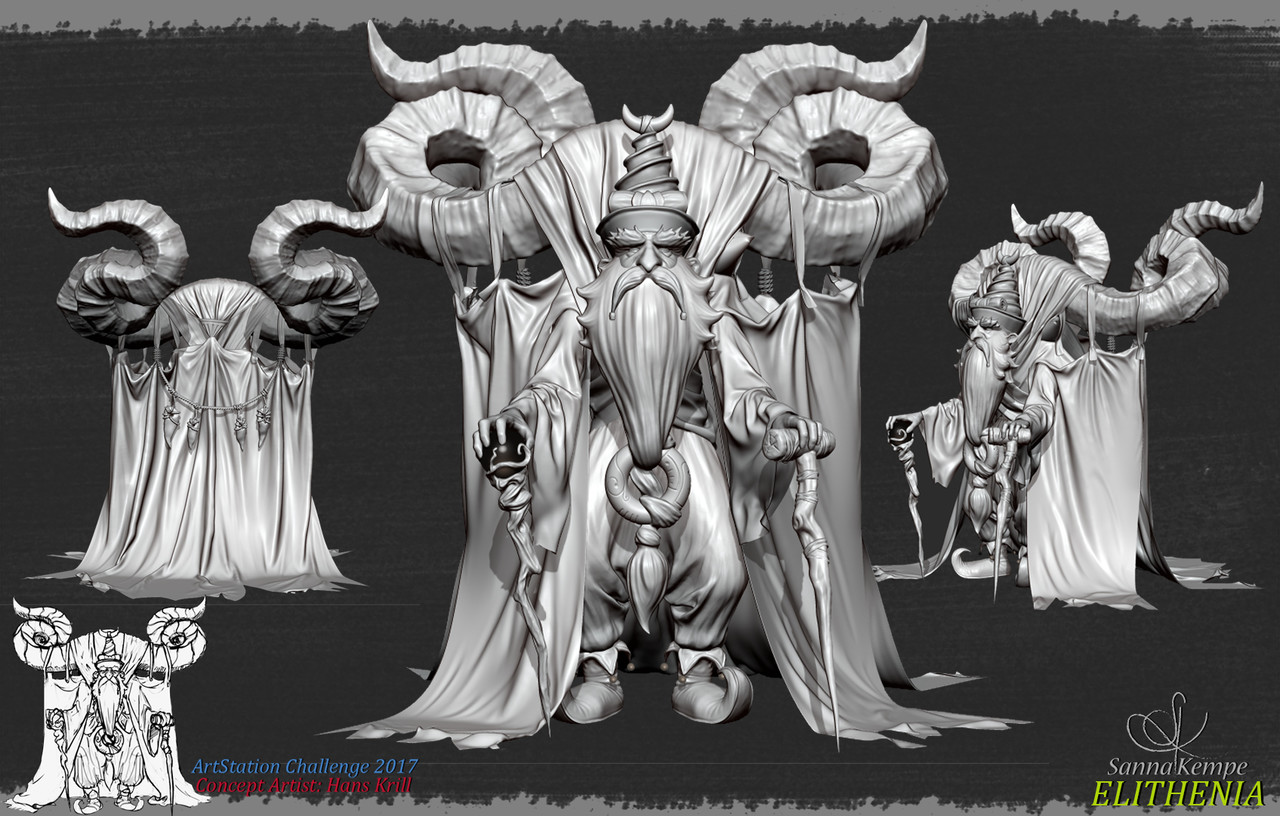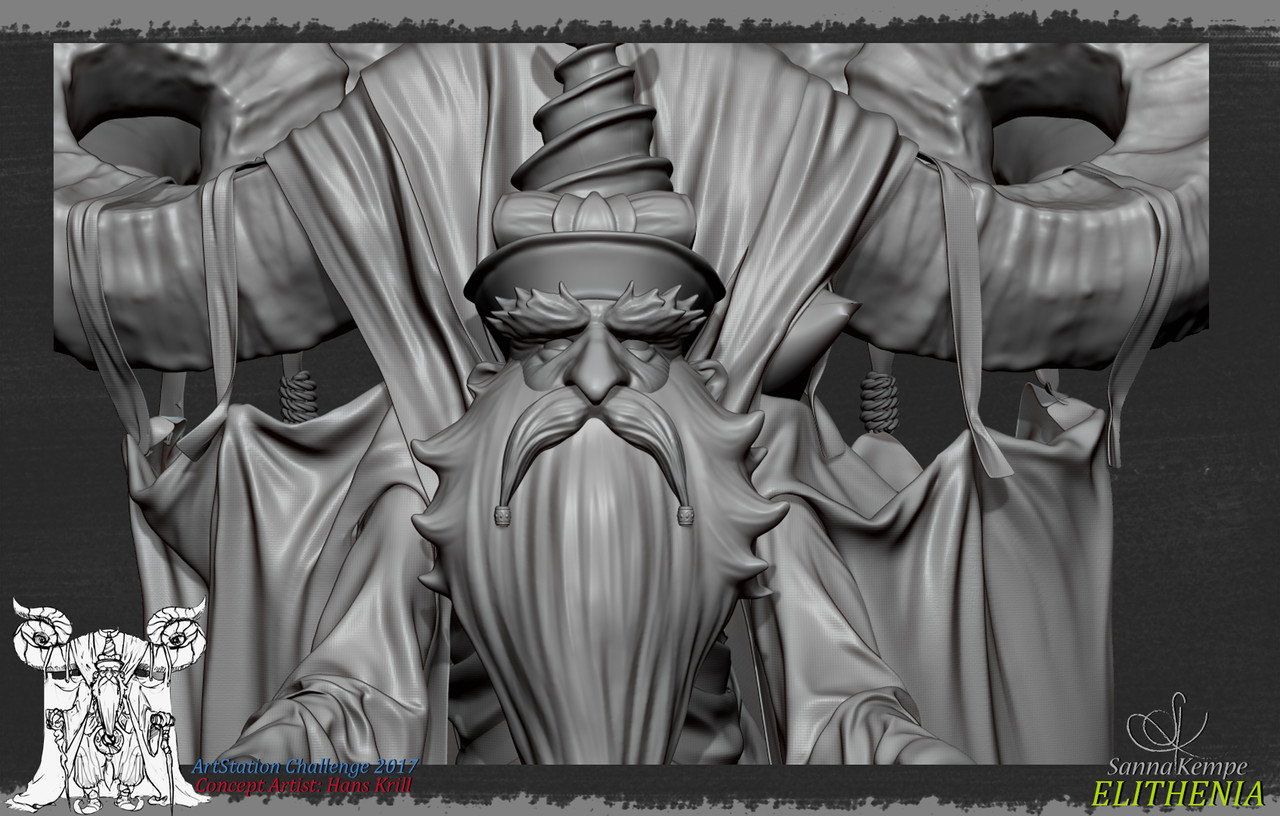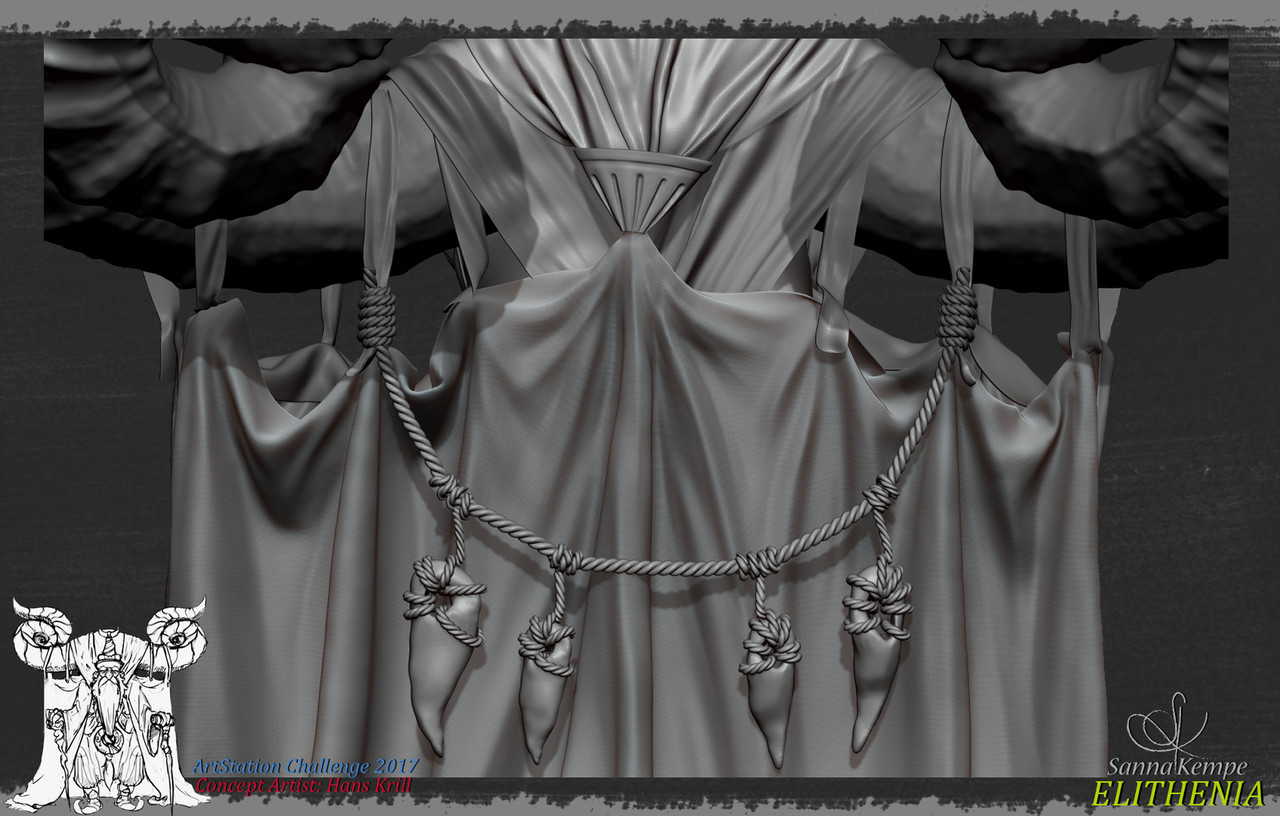 Created the LowPoly:
Still only using about 30K tris for this. I hope I won't get penalised for using less than 100K. I will have a good budget for adding some finer detail where it is needed for the silhouette!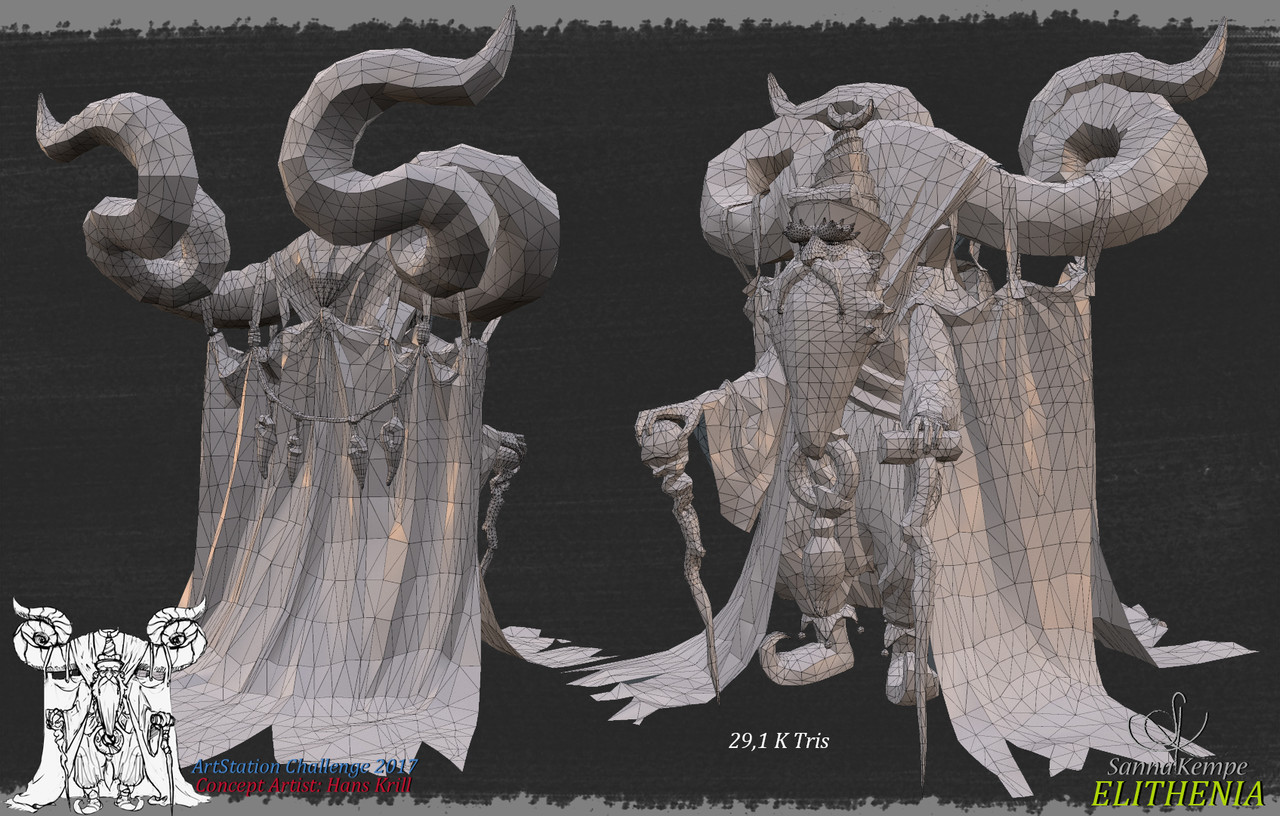 Baking done:
Starting to think about how to texture him. I am thinking that handpainted would be the way to go with his style? But I'm not quite sure how to go about it. I've only done it in Photoshop before, however I've heard you can do some really nice painting, handpainted style, in Substance Painter. I've not done that before, so I will need to go and research I think.
I don't have 3dCoat not Bodypaint......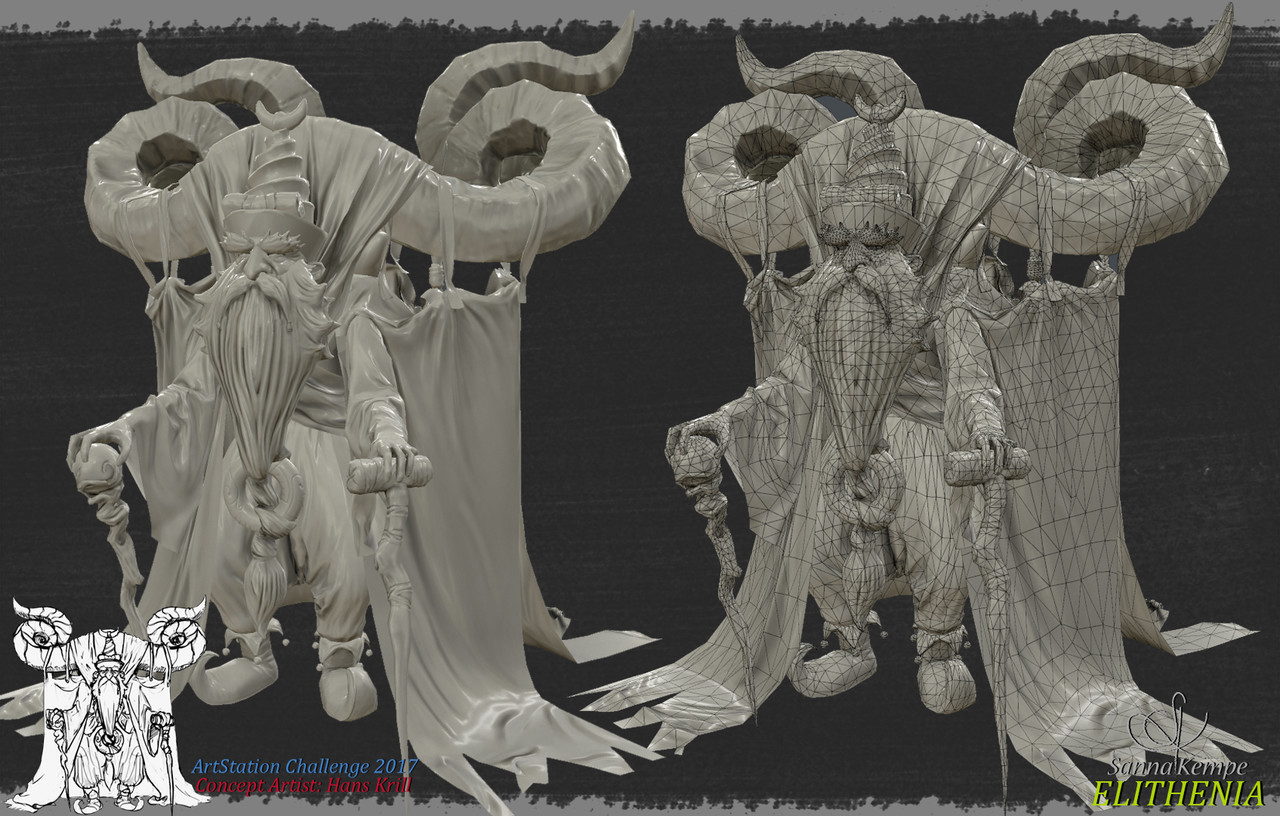 Always open to feedback! Anything to make this better