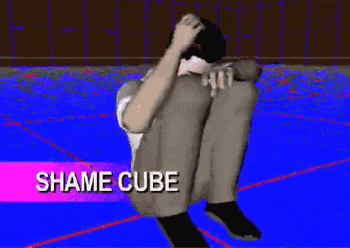 It might be useful to catalog stories of improvement that have to do with more common personal mistakes or bad habits while making game art. It could help to save other peoples time if they are making the same mistakes. How Embarrassing!
Examples:
I used to:
get the scale settings wrong between zbrush/maya/UE4 so I had to correct the scale every time I imported from one to another, for the entire project!
Now I:
double check and test my scale settings early on and happily transfer meshes quickly with no problems.
I used to:
Use Red Wax for all my zbrush sculpts
Now I
: Use my favorite handful of matcaps
I used to:
Paint out bad stuff in my normal maps in photoshop
Now I:
Set up my bakes properly by exploding, using cages etc.
I know I have a ton more. Interested to see what other people might say. Maybe I still have some of the bad habits you've already grown out of.