Sup guys, so in this thread I will be posting progress of all types of art. If you have the time Crit when you can!
Dunno if anyone has seen the dagger set I have been working on, but here is what I have so far.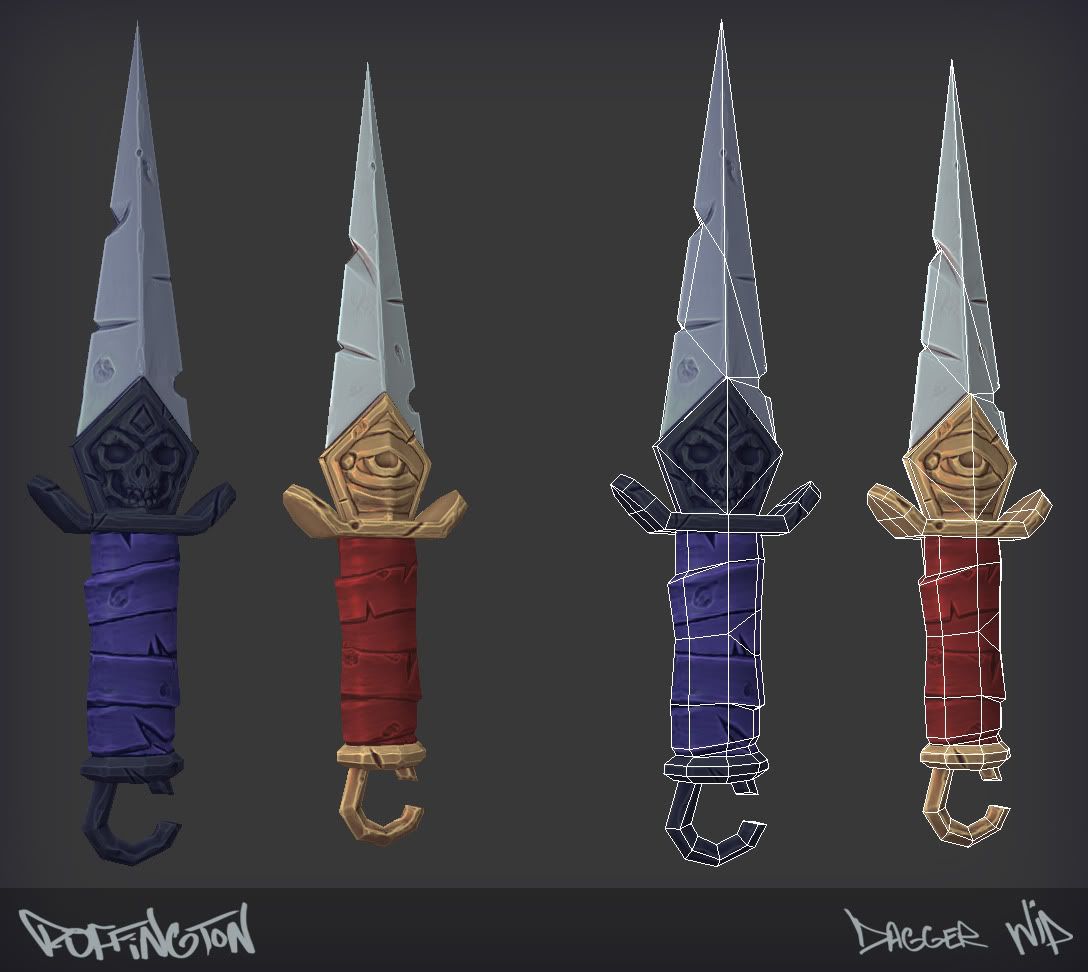 Final Sculpt
In Max (no spec)
Pretty much only have worked on the wraps
. more progress on this soon. Thanks!