This is a gun I'm modelling for an FPS Unity game I'm working on. The premise is that you are playing in a smash T.V / unreal tournament style game show. The style of the game is loud and in your face, hence the OTT style of the gun.
(EDIT) LATEST : FINISHED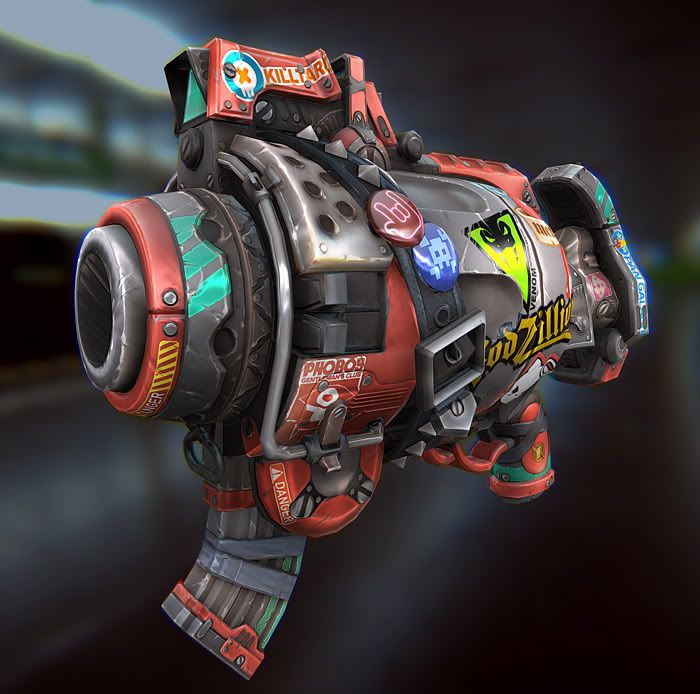 here' my concept sketch. It's worth noting that the corporate sponsorship logos are place holder and the final gun will have made up logos on it.