HEY POLYCOUNTERS! This is one of my final levels I am going to graduate with at the end of school. It is based off the movie Tekkonkinkreet. I really loved the over all environmental art style of the movie. Here is a first pass of the level. I hope to go back and really redo almost everything, at least texture wise. I graduate in about 6 months so 2 more Qrts.
Here is some reference I used to come up with the level.
And here are some screenshots of the level.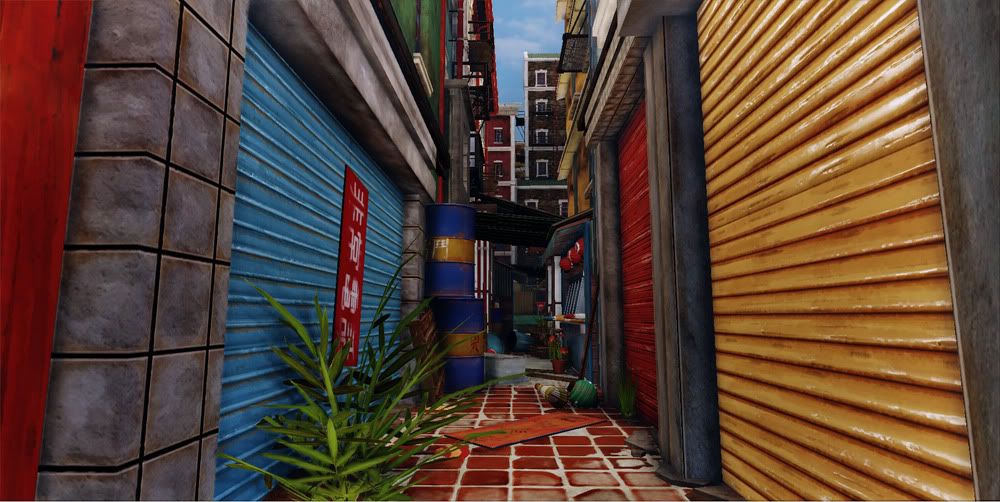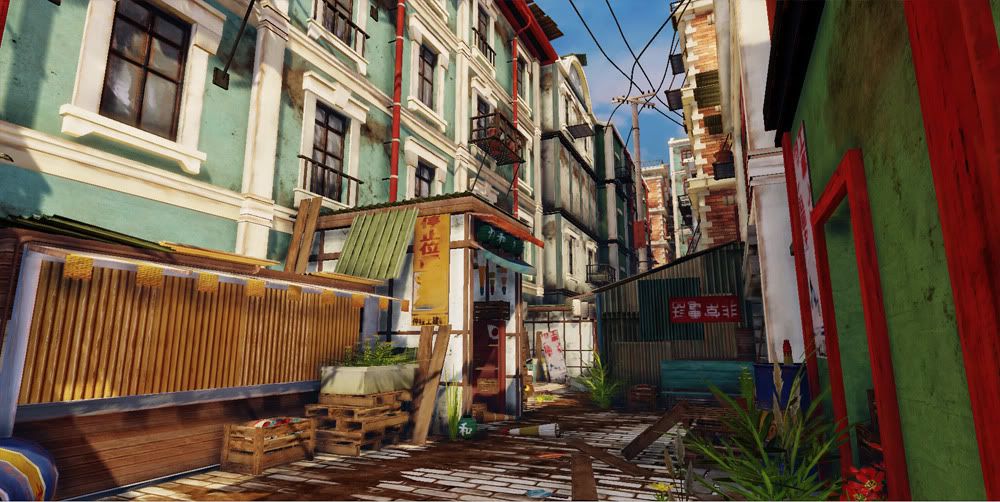 As well as a link to a video demonstrating a couple of camera angles I was thinking of for my portfolio demo reel.
http://vimeo.com/17944012
All CRITS WELCOME! The more the better, so I can make the changes this level needs!