I've been in my bunker, couple last days, doing this thing, and now I'd like to hear some opinions. This is really first one in like 5 or 6 years, and before that.. well, I've made one or two. So this is almost new to me.
I'm not pretending to be original. World of Warcraft and whole ancient Egypt influenced this, although later I remembered original Stargate film also. Didn't look for references there, but I think Stargate could be an inspiration here as well.
Tri count was limited by 1k from the beginning. Don't ask, its just how it is.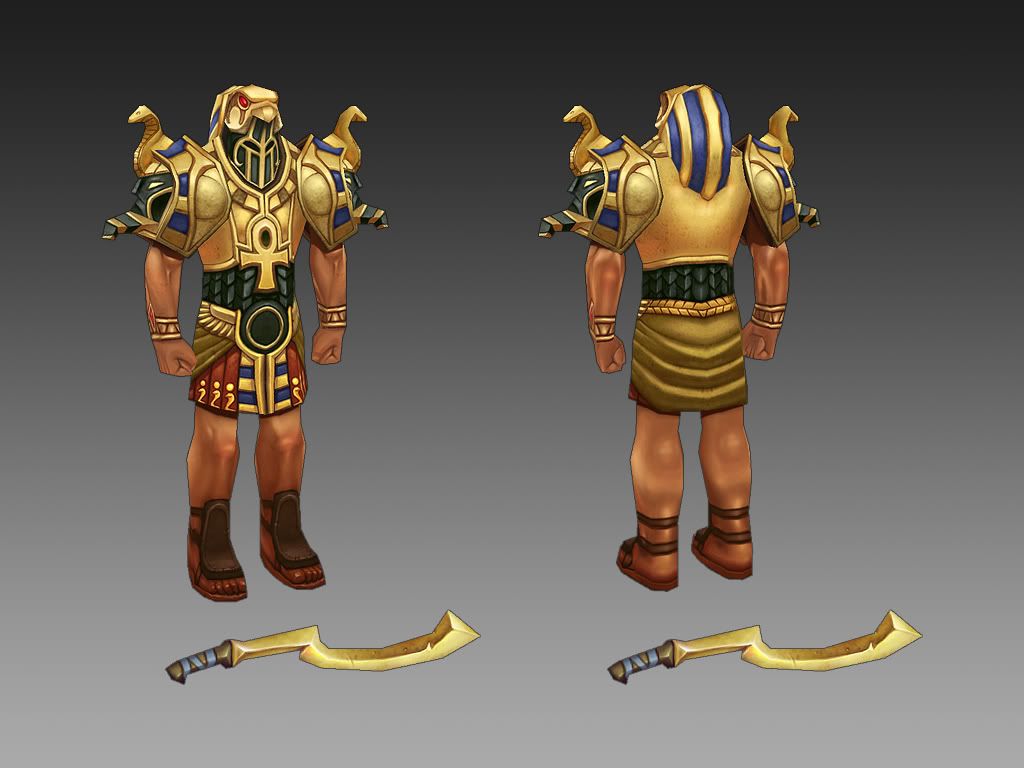 Don't be afraid to hurt my feelings, if necessary :poly142:
Thanks.