This summer I bought a Surface Pro to take with me on holiday. This triggered the illustrator in me again and so I started drawing again after too much time being in 3d applications. I was rusty at first but I am finally getting back in shape. The cool thing was I learned to look at my 3d from another perspective. I decided to recreate my last creation in 3d and want to share my wip here.
The style is pretty much European comic. I really miss that in the current artwork that I see around me.
(Thank you .jpg awesome job on the gradients...)
I used Sketchable a fairly simple app but awesome because there are no distractions.
Below I will share with you my process so far. I work in c4d and zbrush and I have no idea what more programs the project will touch
.
One of the first setups from the body. I mainly focused on the lines and the form.
Blocked in the hair and finished up the legs.
I used c4d (Yeah I know middle aged UV tools...) and Zbrush to lay out the UV's
And here is the most recent endeavor. I started to work on some textures in Substance Painter;
Playing around with c4d r19's new PBR viewport rendering.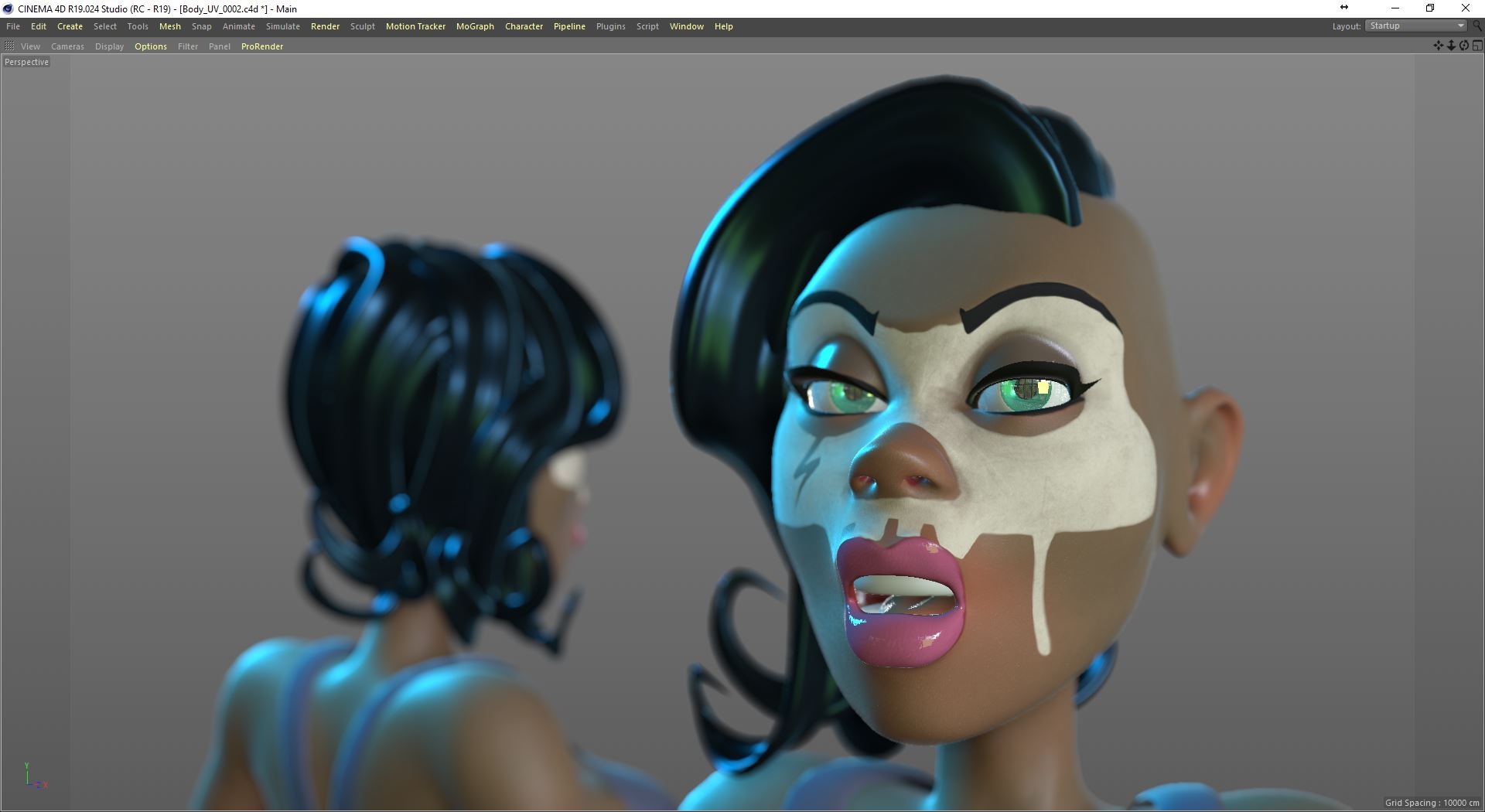 Comments and critiques more then welcome! I hope you guys like the progress so far.