Hello guys, new to the site. I have been trying to figure out how to increase my polycount in certain areas while preserving the polycount in other areas. I was following a tutorial by Rafael Grassetti and he did some technique where he made the face, hands, and feet, all separate sub-tools from the main body so he could give them much greater amounts of detail. Unfortunately he did not explain the method he used. I have been trying to find some sort of explanation online but, surprisingly, I haven't had any luck. I have found some tutorials that suggest masking an area and dividing that area, however when I ctrl+drag my screen to eventually remesh the d-topo it will recalculate the entire area, including the earlier masked region. The current inefficient method is to just increase and divide the polycount over the entire object which is really wasteful. I'm new to this program and the tutorials i have found are too basic or too advanced and they dont explain the technical details. Please help.
TLDR: How can I, by using sub-tools like Rafael Grassetti, create high poly areas like hands, the face, and feet, while seamlessly still having them connect with the main body so I can continue working?
Below is the model i'm currently working on. I think the body is fine enough as is. However, The face lacks the polycount to allow me to actually go in and apply detail. I havent added hands or feet since I have not yet found a solution.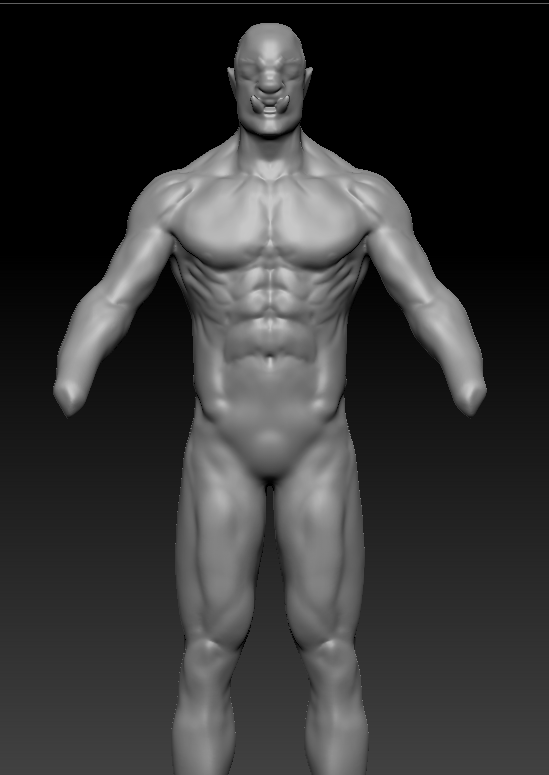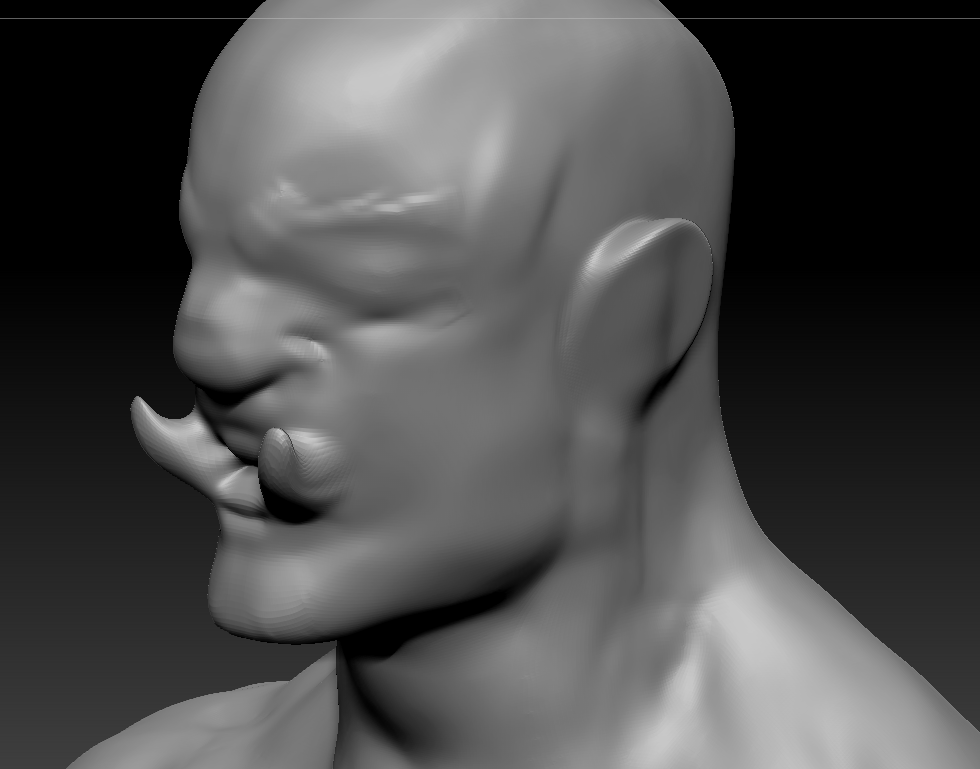 The previous model where I follow along with Grassetti. Note that the hands, neck, and wrists have seams (they are hard to see, neck one is noticeable though). They are not part of the body and when I attempted to rejoin them whenever I re-meshed d-topo to actually have them join, they would drastically reduce in polycount.