For the last year and change I've had the great pleasure of working at a studio in Seattle called AtomJack. My coworkers and I (12 of us, altogether) were working on the first game for the studio, known simply as project "
Wayward
" (we were still in the process of coming up with an official name).
Wayward
was the story of a girl who crash lands on an alien planet, her journey to get back home, and the friendship she forms with a giant robot along the way. A couple months ago our publisher pulled out and we lost our funding, so unfortunately the game will never be finished.
The one upside of all this is that I can now show what we'd been working on. I really felt like we had something fun and special, and it's a shame to see it come to an end. I enjoyed every bit of working on the game, though, and hopefully you guys will get a kick out of checking out this stuff.
So, without further ado...
Here's a montage of some of the gameplay, just to give you some context:
[ame]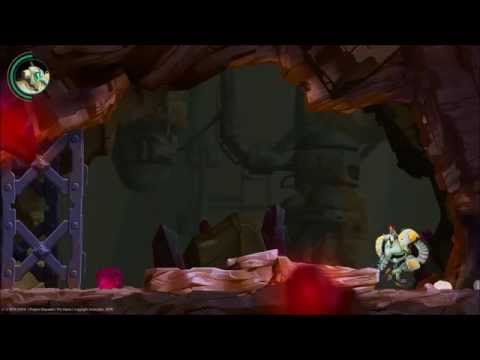 I was the character artist on the team, and here are some of the models I had worked on...
The main character, "Kira":
Her robot friend:
A shoulder-mounted blaster for the robot:
Some non-aggressive crystal creatures, found in the mines:
The enemy boss of the mines area:
And some various other enemy henchmen:
Along with the models, I was also starting to explore the visual style of the UI:
....Aaaaaand more content still to post!